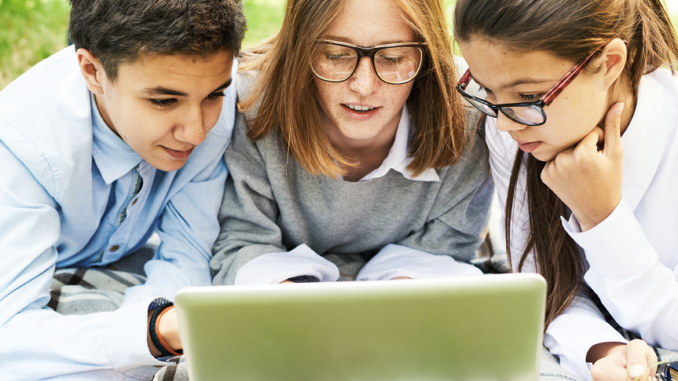 T2BN Technology Editor:
Not all laptops are created equal. This is definitely true for students, and especially for College. Every major has different requirements and experience that need to be mastered in order to be successful in your post-college field.
So the T2BN team took the top 5 most popular computer & technology related majors and did a deep dive into the latest laptops on the market today. We rated them against their ability to deliver the necessary skill sets per major, while keeping in mind the moderate budgets of most students these days. Ultimately we narrowed our list down to what we saw as the best version per major…
BUSINESS MAJOR – Lenovo ThinkPad X1 Carbon
Why Buy It : An entrepreneur needs to be nimble and think fast. You need a computer that can keep up with your lifestyle as you aspire to your C-level position. The slim body of the Lenovo Thinkpad X1 Carbon keeps things light. The long-lasting battery (up to 15 hours) ensures no downtime while you're putting together that all-nighter million dollar idea. And when you do need to plug in before your big presentation, the RapidCharge technology will get you back up and running before you're done with that double-half-calf latte. Oh, and when you get there, the Vivid screen with optional HDR will make sure that prezo looks its absolute best.
Price Range : $1,440 – $1,800
Pros : 15 Hour battery life, slim body, great keyboard, light, vivid screen with optional HDR
Cons: Speakers can be somewhat tinny-sounding. On the expensive side for college laptop.
Key Specs : Windows 7 Pro – Intel Core i7-7600U, 256GB SSD, 8GB RAM, 14″ FHD IPS (1920×1080) Display, Fingerprint Reader
ENGINEERING & ARCHITECTURE MAJOR – Dell Precision 5520
Why Buy It : This major pretty much requires you need a machine with premium processing power. The Dell Precision shows you don't have to do it with some bulky, ugly laptop. At 4.4 pounds and just 0.44 inches thick, you get an Intel 7th Generation Xeon processor and Nvidia Quadro graphics which can handle the heavy CAD work and 3D modeling you'll be doing. The edge-to-edge display is pretty gorgeous too. Despite the heavy lifting this light laptop can do, its battery can last a full 11 hours on a charge.
Price Range : $1,899.00 – $2,949.00
Pros: Durable exterior with long-lasting battery and strong performance
Cons : Webcam is awkwardly placed. Aluminum casing shows fingerprints easily.
Key Specs: Up to Core i7 CPU, Nvidia Quadro GPU, 15-inch, 1080p display
COMPUTER SCIENCE MAJOR – Microsoft Surface Pro 4
Why Buy It : This 2-in-1 laptop can be converted into a tablet easily and is available in various options so you can opt the one which is suitable for you. The processor options, for example, start from 6th generation Intel core m3 to core i7, the options for RAM includes 4GB to 16GB while the storage is available from 128GB-1TB. The inclusion of Intel HD Graphics 515 – Iris Graphics made it deliver lag-free performance while writing heavy code or enjoying any high-end game. The 12.3-inch display is HD movie quality clear. The Surface Pen comes separately but we highly recommend it – the natural tilt function on the rubber tip makes you feel like you are actually writing and the rubber eraser on the other end comes in equally handy.
Price Range : $799.00 – $1,599.95
Pros : Ultrathin and super light this makes for very easy carrying, touchscreen doubles as a tablet, Wifi & Bluetooth enabled
Cons : If you lose that pen it's pricey to replace.
Key Specs : 6th Gen Intel Core i7 processor, Storage 128GB up to 1TB SSD, System Memory 4GB up to 16GB, 12.3″ screen
FILM, ANIMATION & ART MAJOR – Apple MacBook Pro 15 inch
Why Buy It : This major requires you to tap into that creative energy of yours and be able to bring it to life. Apple upped the ante with a faster 6th Gen Intel CPU, AMD Radeon Pro 455 graphics and new Touch Bar. Video editors and animators will love the Touch Bar, which replaces the function keys with a custom toolset that can be different in Photoshop than it is in Final Cut. Four Thunderbolt 3 ports make it easy to connect to multiple 4K displays or transfer uncompressed media files to external backup drives with ease.
Price Range : $1,353.00 – $3,000
Pros: Gorgeous display. Long battery life. Fast performance.
Cons : No USB Type-A ports. Can tend to run hot after a few hours. One of the most expensive on the list.
Key Specs : Up to Core i7 CPU, Up to Radeon Pro 560 GPU; Up to 1TB SSD. 15-inch display
UNDECIDED – HP Envy 13T
Why Buy It : Okay so maybe you know you want to do "something" with computers and tech, but you're just not sure what yet. Hey, we've been there. Whether typing up your latest paper or just taking notes in class, having a comfortable, responsive computer allows you to get more work done faster. Starting at under $900 for base and $1,300 for the full spec model, this one won't break your bank while you're trying to decide what to do with your life. HP's Envy 13t has a phenomenal keyboard, along with a lightweight aluminum chassis, plus 10 hours of battery life. The 13.3-inch laptop is powered by fast 8th Gen Core i5 or Core i7 CPU and a PCIe SSD, giving it really powerful performance.
Price Range : $899.00 – $1,289.99
Pros: Best-in-class keyboard. Reasonably priced for powerful performance and long battery life
Cons: Monitor colors not the best. Audio can sound a bit metallic.
Key Specs : Intel Core i7-8550U CPU with 4K touch screen. 2.93 pounds. Up to 1TB SSD with higher end model.