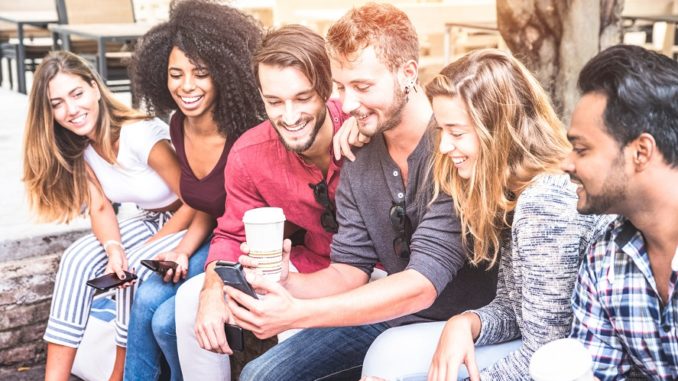 T2BN Tech Editor – 
So maybe you're coming up on the end of that service plan, or maybe you're just not happy with your current cell and have been eyeing the newer models with more than a little FOMO.
The first thing you should realize is that there is no such thing as THE best phone. Everyone has different needs, price points and brand loyalties. Ultimately no list (including our own here) is going to be the definitive guide for everyone. Our editors have pulled together our favorite new 2019 phone choices, based on three basic guidelines:
1 – Operating System – This one can be a deal breaker. Android or iOS? Android constitutes the majority of phone OS in the market today, so if you're looking for device choices, it's the way to go. Apple's iOS on the other hand, has been and still is the darling of developers. Despite the lower market share, iOS still wins hands down with the best choices of apps out there. Looking to switch systems? For awhile it was difficult to do, but with consumers demanding more choice, it's now much easier to move data and contacts. One exception to be aware of is paid apps. While you can move free and paid apps from device to device within the same OS, if you are changing systems you cannot take paid apps with you.
2 – Contract or Unlocked? – Unlocking phones used to be considered a big no-no but times have changed. The biggest advantage is price. Unlocked phones are almost always less expensive and because you are not locked into a deal you can shop around at any time for a new device or a better plan. Some good unlimited plans out there include Sprint, AT&T Prepaid, Consumer Cellular and Boost Mobile, just to name a few. The details of these plans do require research to ensure you know exactly what you are getting, and you don't get the advantages that the long term contracts offer, so these are definitely things to consider before making that choice.
3 – Performance – As we said before, this is where the decision becomes truly personal. Love taking high quality pictures? Are you an audiophile? Big time gamer? Hate small screens? Okay with a solid performer as long as you get a good price? Run that list through your head as you consider your next purchase.
After poling the T2BN crew over here, these were our top 7 based on what we most looked for in a great phone…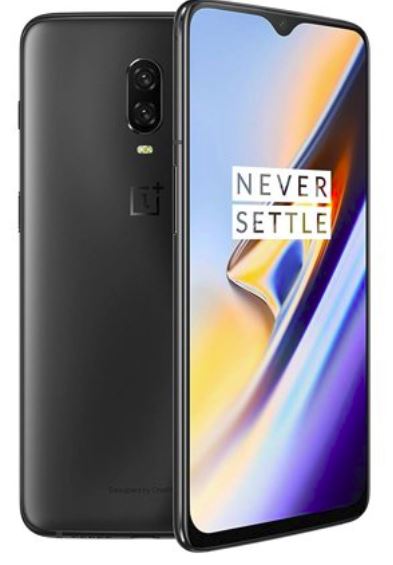 Best Value – OnePlus 6T : With a starting price around $549, this phone is an amazing value for the quality you get. Glass-encased, thin and light it comes packed with a decent amount of storage and RAM – 128GB and 8GB respectively on the base model. It's fast processor keeps pace with the more expensive models out there and unlike the aluminum back of previous models, the 6T comes with Corning Gorilla Glass 5 on both the back and display. Some downsides of this less expensive model is it lacks expandable storage, wireless charging and water resistance, however for great everyday use you cannot beat the price point.
Shop This Tech : OnePlus 6T – $549 to $600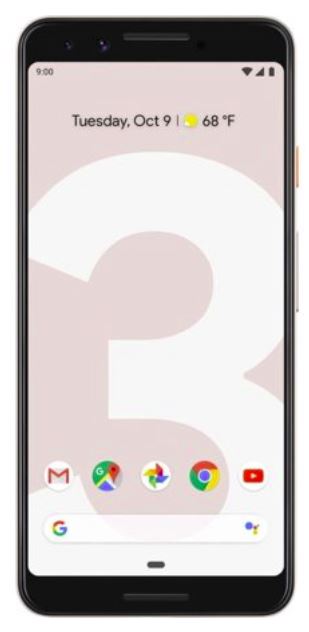 Best Camera – Google Pixel 3: In a word, it's superb. The Pixel 3 has the best single camera on a phone right now. Google software surpasses the coveted iPhone cameras with its amazing low-light shooting, sharp front and rear camera zoom and bokeh capabilities.With a starter price of $749 through Verizon (see our link below), it doesn't have wireless charging (bummer), no headphone jack or memory card slot. But its water-resistance allows you to feel confident on that next outdoor adventure without fear of the unexpected downpour or random unfortunate drop in the pool.
Shop This Tech : Google Pixel 3 $749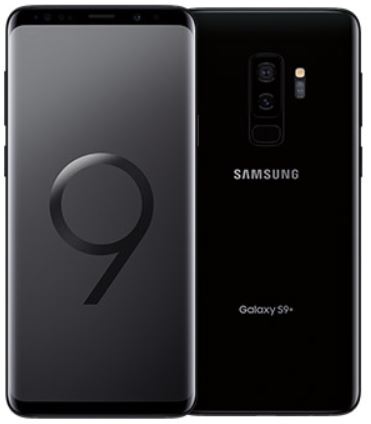 Best Android – Samsung Galaxy S9+: While we wait in eager anticipation for those futuristic foldable phones to work out their kinks (no pun intended), the Galaxy S9+ is currently without a doubt the best Android phone out on the market today. Why, you ask? Was there some mind-blowing new tech added? Nope. So what makes the S9+ the best out there? Samsung upgraded the screen, pumped up the sound & clarity on the speakers (90 db pink noise vs S8+ 83 db at 6″ distance) and added the blistering fast Snapdragon 845 processor, all on the Android Oreo 8. Oh and there's also 2 rear cameras on the back. Simply put, the Galaxy S9+ has the best screen, speaker, cameras, and is the faster of any Android phone out on the market today.  Editor's Note : Have we found a great deal from you, courtesy of our friends at Sprint – From now till March 7th, 2019, you can Lease a Samsung Galaxy S9+ for $10/month. That's a savings of over $400. That makes for big savings on this big fellow
Shop This Tech : Samsung Galaxy S9+ $839.99 (64 GB Unlocked)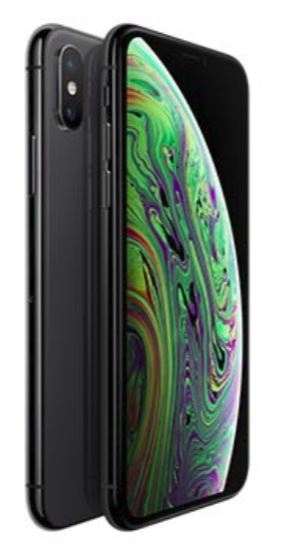 Best iPhone – Apple iPhone XS Max : Quite simply, not only is this the best iPhone right now, it is the best phone on the market right now. With a 6.5″ OLED screen, A12 Bionic processor (Snapdragon? Hold my beer) and improved cameras to handle low-light, Smart HDR and the ever popular bokeh effects – the iPhone XS Max has a speed that'll make your eyes water…or maybe that's the price tag? With a starting price of $1,099 for just the 64GB model, your best bet is to do some shopping around. Right now, Sprint has one of the best offers we've found out there –  lease an iPhone XR, iPhone XS Max or iPhone XS, you get an iPhone XR on them (or save more than $550 towards the iPhone XS Max or XS). Offer is time sensitive though, so you only have till March 7th to take advantage!
Shop This Tech : Apple iPhone XS Max $1,099 (64GB)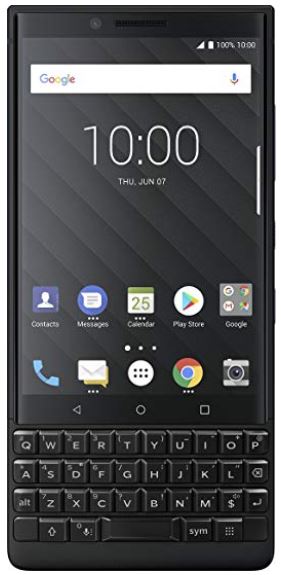 Best Security (tie) – Apple iPhone XS Max & Blackberry Key 2: As mentioned above, there's no denying the iPhone XS Max is an amazing phone. Nothing on the market right now beats the Face ID unlocking system. Add to that Apple's approach to "sandboxing" apps (every app runs in its own walled off space, so malware has a very hard time spreading) and its lower market share (studies show less than 3% of hackers target iPhones) and it makes this phone one of the safest out there. But what about non-Apple phone options? Actually, there is – the Blackberry Key2. Made by TCL (BB no longer exists as a pure play phone producer) the Key2 is a blast from the past with a fully functioning physical keyboard. And while it certainly can't hold a candle to the iPhone's bells & whistles, when it comes to security, it holds its own. Built in fingerprint reader, auto-enabled privacy browser and the most granular permissions controls of any smartphone. Photos are secured directly on the phone itself (so no Cloud). While definitely not for everyone, if you're looking for a solid, secure work phone for under $700, this could have you partying old skool.
Shop This Tech : Blackberry Key2 $649
Best For Gaming – Razor Phone 2 : When you're looking for the best gaming phone for you, there are a few considerations to be made. Included, but not limited to, are : Screen size; Battery life; Speed and Sound. The Razor Phone 2 exceeds in all these. The 5.7″ screen is perfect size to see the action but not so big as to make it difficult to handle the controls. Sure, it still has the 16:9 aspect ratio but the sharp, responsive 120Hz display screen quality more than compensates. It's battery is tested to 10 hours under heavy game play and its rapid recharging gets you from zero to full in under 2 hours. It comes with the super fast Snapdragon 845 processor. It runs on Android with a customizable OS allowing plenty of system settings to prioritize game play. One downside is the lack of a headphone socket, however the built in Dolby Atmos is top of the industry sound that should more than cover any lackluster issues due to your Bluetooth headset.
Shop This Tech : Razor Phone 2 $799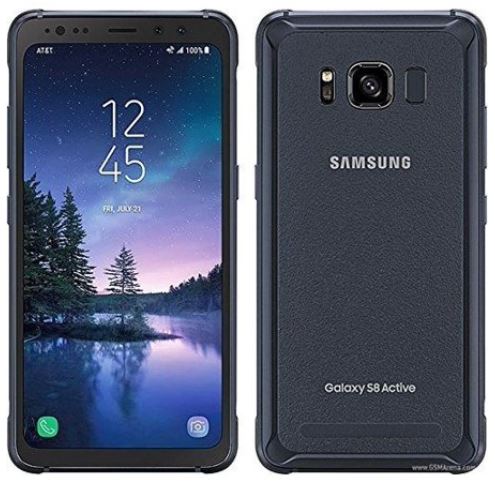 Best Durability – Samsung Galaxy S8 Active: There are several companies who specialize in the niche market of rugged phones. If you're a contractor, electrician or work in emergency response situations, this is not the review for you. But if you're an active, on-the-go person who would rather spend more time trail running, mountain biking, free-climbing, etc than wincing every time your phone slips, then we highly recommend the Galaxy S8 Active. With a shatter-resistant screen, military grade body along with water-resistance (up to 5 feet for 30 minutes) and dust resistance to boot, this is an awesome phone. It's rugged on the outside with all the bells and whistles of a traditional flagship phone on the inside. Great camera, long battery life, fast processing and expandable memory. All that protection doesn't come cheap, but at $849.99 for the base model, the Galaxy S8 Active is just a bit on the higher end and you get a lot for it. Oh and for those of you patiently waiting for the release of the Galaxy S9 Active, we're afraid you are going to have to keep waiting. As of this updated posting (2/12/19) the release date by Samsung is still TBD.
Shop This Tech : Samsung Galaxy S8 Active $849.99
DISCLOSURE : Hey T2BN fans! When the items we love coincide with Brands we work with, Tech2BuyNow will use affiliate links in our articles. Our opinions are our own, but we do add paid links as a way to offer these products with no added cost to you, our readers. For further information, please see our Terms of Use