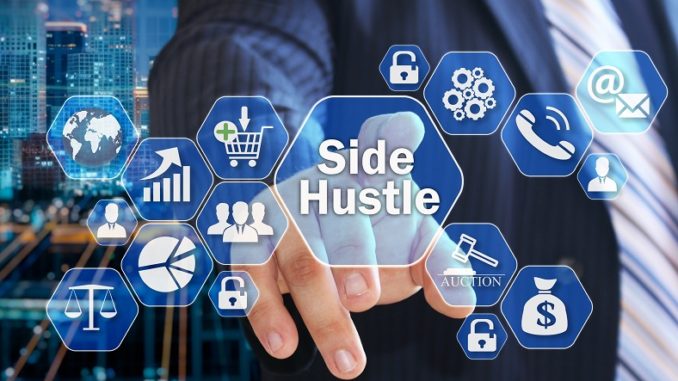 -Ben Sisk (guest writer)
It's safe to say, most of us could benefit with an additional $500 per month either to save for a project or just to live our lives a little easier. Maybe you're saving for a vacation, maybe you're a teacher on break with extra time, or maybe bills are just more than you care to admit.
Personally, I knew my house had a major plumbing change coming soon thanks to some old cast iron pipes. Without going into debt, there really isn't much you can do…or is there? Ok, leading question – obviously there is. That's the entire point of this post. While we all know you can do ride sharing options such as Uber or Lyft, not everyone wants to have strangers in their cars.
Here are some options that I have personally tested. All of these allow you to set your own schedule whenever you want or need. Real flexibility! All you need is reliable transportation and a little help from technology – namely, an App.
If any of these ideas seem like a great fit for you, I've included links to get you set up with some discounts for you, where applicable.
Get Paid to Spend Time with Animals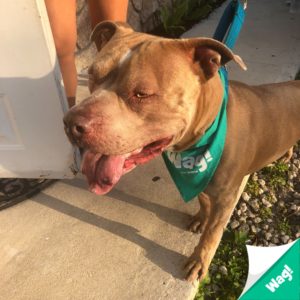 Wag is an on-demand dog walking, sitting and boarding service. You can select how many miles you're willing to travel, as well as how long you're willing to walk.
This one was a lot of fun for me, because I love dogs and, being entirely honest, could use more walking in my life. You'll earn $9-17 per walk depending on length (more if doing an hour or longer walk). Each walk is identified as either "as soon as possible", or can be scheduled in advance. You get a notification on your phone, and like Uber or Lyft, you decide if you want to take it or not. The App shows you the name & picture of the dog, length of the walk, as well as how far away you'll be going.
Once you've confirmed you have the walk, you'll get details about the dog such as triggers, how to access the dog, and more.
Best part? If an owner likes you, it's also possible for them to set up a reoccurring schedule.
Sound like something you'd be into? Give it a try right here Walk for Wag!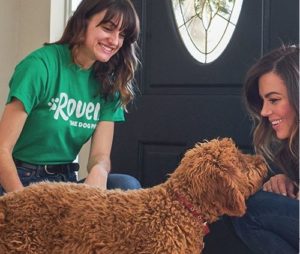 Rover is very similar to Wag, with a major difference; users can search for a particular person. Because users have to select you, it may take longer to get your first booking. That said, the Rover team does a great job of providing lots of information to you that helps get you noticed to potential clients.
With Rover, I found more owners looking for doggy day care or boarding rather than just walks. This provided an opportunity for greater earnings. Case in point, I currently have a 9-day boarding booked over the summer for 2 dogs, while a lovely couple head back to their home state to get married.
Also, fees aren't set with Rover, meaning you select how much you're interested in charging for your services.
Overall, I found Rover tends to build more long-term relationships with the owners. This can lead to them booking you regularly, which in turn helps to build potential ongoing earnings!
Does this fellow have your tail wagging? Sign yourself up here Join the Rover Team.
Get Paid to Deliver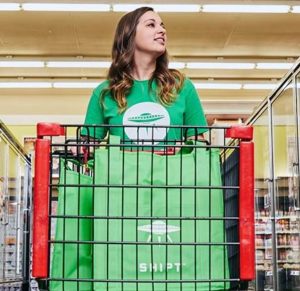 Shipt is a grocery delivery service, with a twist. You get paid to do the shopping and the delivery. Overall, this was probably my most consistent side hustle, as I could schedule it best and had the widest reach of customers.
When you first sign-up, you select the local metro area where you agree to shop for customers. You can select more than one and change them at virtually any time. This is a great option for people who travel. Your App tells you when a potential shop is available in your area. You get a notification of the store name (Publix, Safeway, etc), how many items, when to deliver, and the customer's location. This allows you to decide if the shop makes sense for you. Once you've accepted the shop, you get all the details needed to complete the order.
Shipt offers further help by giving you access to a private Facebook group of other shoppers. There you can discuss tips and tricks to make your shopping more effective.
One tip I would offer; if you decide to do "batch orders" (multiple shops at the same store at the same time for different members), don't schedule yourself for the hour after. Give yourself a little rest. At least early on, until you're confident.
How's the pay? I personally found that all included, with tips, typically I was making between $15-22 an hour. It can be higher on occasion. For example my first order between pay and tips was over $50 to me.  Plus, there's sometimes "promo" offers, which give an additional incentive to shop. I've seen promo dollars as high as $25, in addition to normal pay and potential tip.
If this idea has you hungry for more, check out Become A Shipt Shopper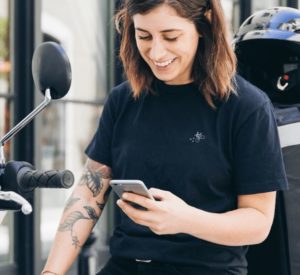 Postmates is similar to other food ordering services, except that you can order from virtually anywhere. Because it can be pretty much anywhere, when you sign up for Postmates, they send you a prepaid debit card. This is extremely helpful in case you go into places that don't allow you to buy through the App directly.
As an example, one of my first orders was a 7-Eleven Big Gulp and an ice cream cone. Not exactly the standard order cart size from say, Shipt or even UberEats, but I've personally seen earnings of $6-8 per delivery, and been able to make 2-3 deliveries per hour when I've been active.
Postmates also pays you more during "surge" times, with bonus earnings available during those times and for various metro areas.
If this idea is sending you to a good place, sign up here at Deliver for Postmates
So there's no lack of side hustles these days. There's easy money just waiting to be earned. The proverbial "low hanging fruit" is honestly there, you just have to be willing to take it.
With that being said, some advice
Retail therapy is real – and now you can get paid for it. Walk more – and get paid for it. The options are available, are you willing to take the cash?
Have more side hustles? Comment with your favorites!