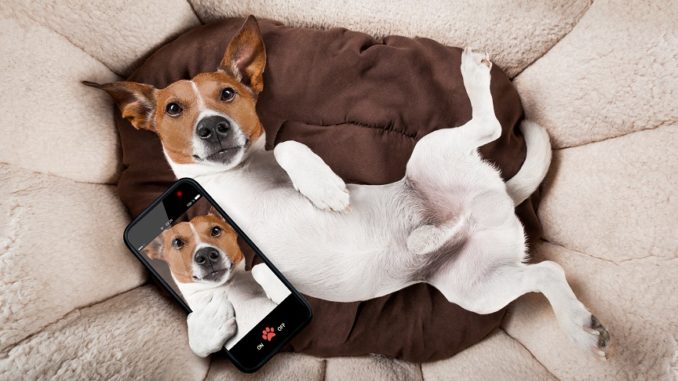 -Co-Written by T2BN Tech Editor and Evan Beck (guest writer):
Americans can't get enough of dogs. In fact, there are 89.7 million dogs in the United States right now. But they can be a handful. I'm reminded of a friend's dog who ripped up the same pair of slippers again and again while he was at school. Sound familiar?
Enter the new sector in the burgeoning pet care market – High Tech Pet Products, meant to stimulate your furry friends and offer a next generation option to pet care.
This is the catalyst for Pamela Danziger's insightful article for Forbes magazine called, 'Pets are Going Digital: The Brands Pioneering the $565 Million Market for Smart Pet Products.' In it, she wrote "Just as technology is transforming person-to-person interactions, innovative technology is enabling new people-to-pet relationships as well."
So what's new and trending on the market at the moment? Here are three of them, all of which happen to have Ms. Danziger's approval.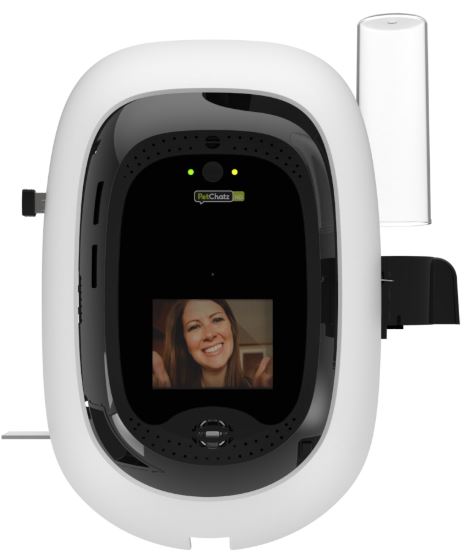 PetChatz, is marketed as the "digital daycare for the home alone pet." PetChatz is a two-way video system that allows you to interact with your pet. You can see/hear them and they can see/hear you. PetChatz connects to your home Wi-Fi. You can download the free PetChatz app on your iOS, Android, or computer. It can be mounted over any electrical outlet or on their optional PetChatz Stand for more mobility.
What's so cool about PetChatz? Let's break down our top reasons:
You Can See Your Pet – Using the app you can check in with your pet from anywhere, anytime. A special ringtone tells your pet you're calling. Say hello, dispense snacks and scents. Record and share fun videos with friends and family.
Your Pet Can See You – PetChatz is the only premium pet camera that provides 2-way video with a full-color LCD screen so your pet can see you. Disperse a calming aromatherapy during a chat to ease your furbaby's separation anxiety while you're away – and, when they're missing you more than usual, they can contact YOU with the PawCall button accessory.
Security – PetWatch notifications will be sent by PetChatz when it detects sound or motion near your unit. Monitoring your pet's behavior and safety become easy as moments are captured in 30 second increments and made available for you to see in real time or when you have the time. Videos are saved and can be shared.
Star Ratings – Business Insider Rates it Best Pet Camera giving it a 5 Star Rating, Amazon Customer Reviews average a 4.3 Star rating. Dog Health listed it as #1 in their Best Dog Camera Review 2018
 PRICE :  One big drawback to this product is the upfront price. Average price for just the PetChatz HD unit is $300. Adding the PawCall option will set you back another $70. If you choose to buy the stand, rather than mount the unit to an electrical wall outlet, that is another $60. Assuming you don't purchase other accessories from the site (treats, guard cover, extra mounting bracket, etc) that brings your full cost to approximately $430. Definitely something to consider. However if you are away from home often, you're probably already spending between $240 to $550 a month in doggy day care and/or possibly $330 to $660 a month for dog walking (assuming 1 to 2 walks per day, not counting weekends). So in effect, this item could end up being the least expensive solution over time.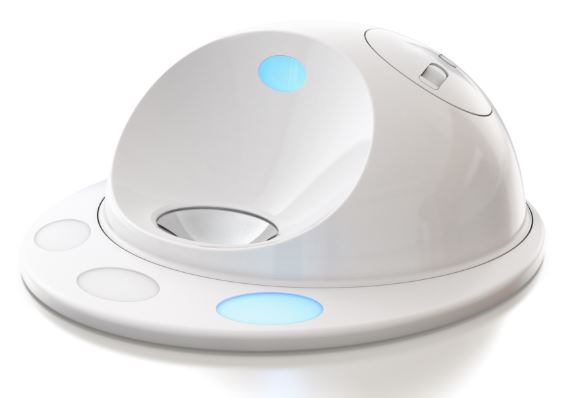 CleverPet Hub, called the "World's first game console for dogs", has you answering the question – Have you ever wondered how far a dog would get playing Simon? The games, which were designed by animal-loving cognitive scientists, keep your dog busy and out of trouble for hours each day.
What's so cool about CleverPet Hub? Let's break down our reasons:
It's Adaptive – It starts with a simple teaching challenge to encourage your dog to touch the touchpads. If they touch any one of the lighted touchpads, they are rewarded with a treat. The game options will level up from there, including learning to touch a specific light all the way up to having to match a pattern of color in the correct order (just like the Simon game)
You Can Play the Games Remotely – There's a downloadable app, compatible with iOS and Android, allowing you to control which game your dog is playing directly from your phone. The app also tracks your pet's progress and improvement for each game played.
You Can Schedule Playtime – If your workload keeps you busy, or you're traveling and out of pocket, you can still keep your dog entertained. Using the app you can pre-schedule playtime ahead of time, thus insuring your pup will still have his fun.
They Guarantee Engagement – CleverPet Hub offers a 30 day engagement guarantee return policy. If your dog just isn't enjoying himself with the Hub, you can reach out to their CleverPet support team for help. If after that, your dog still seems uninterested? You can send it back for a full refund. How many pet toys make that offer?
PRICE : No doubt if you compare the Clever Pet Hub against, say, your standard squeaky toy, you're going to have some sticker shock. The units run around $249 and includes the Hub and Quick Start Guide. You also get access to their Support Team via Chat, Phone and Email, in case you have any questions about set up or the games. All game options are available on the app and are free.
Best Health Tracker : FitBark 2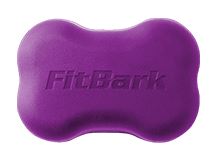 FitBark is the doggie version of a FitBit-type device. Like your wearable tracker, FitBark monitors your pet's activity levels 24/7 including steps taken, calories burned and even quality of sleep. Recorded data is synced to an iOS/Android compatible smartphone app, allowing you to see progress. If you've heard the name before, most likely you're a fan of Animal Planet. In the show 'My Big Fat Pet Makeover' they used FitBark exclusively to help pet owners on the show understand, and improve their pet's activity levels.
What's so cool about FitBark? Let's break down our reasons:
Meant to Last  – The latest version, FitBark 2, has a battery life up to 6 months before needing to be recharged. Its waterproof if submerged up to 1 meter and up to 30 minutes and made of a hard durable exterior with a soft cover (that can be removed for cleaning and recharging).
Can Be Synced To Other Devices – If you have a FitBit, Apple Healthkit or Google Fit device, you can sync your devices together. Looking to challenge your fellow pet? You can synch your pet's FitBark account with another FitBark account. If you don't have a wearable device, just use the smartphone app and chart you and your pet's progress side-by-side.
You & Your Vet Stay In the Know – All the data on your pet's activity can be shared easily with your Vet and/or Trainer, giving them valuable information and insight into your pet's behavior and medical well-being.
Companion Monitoring – Because FitBark monitors your pet's activity levels, you'll know how effective the Walker, Day Care or Sitter really is in keeping your pet healthy. If you have other members of your family tasked with walking your pet, you can also keep track to ensure that happens as well.
PRICE : The FitBark 2 kit comes with the FitBark 2, a charging station, Quick Start Guide, 8 Zip Ties for attaching the FitBark 2 to your pet's collar, and a soft Black Cover, all for $69.95. Looking to up your pet's cool factor? They have 11 other colors available for soft cover purchase for an additional $5.95. They also sell add-ons including back up charging cables, Extended warranty and zip tie packs. So much like your own activity tracker, it's up to you how much you'd like to bling things up.
Whatever your pet's needs are, the advent and use of technology can be a great way to deepen your relationship, helping to keep them happy, active and secure.