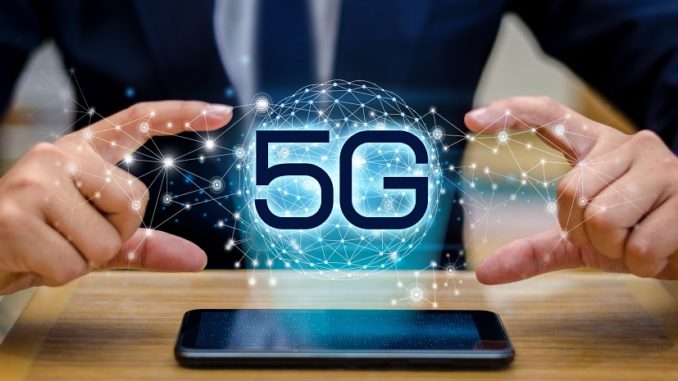 -T2BN Smartphone Editor :
No matter your phone's hardware and software innovations, if you're lacking solid wireless coverage, you might as well have a brick. It remains the single most important decision before all else. Maybe you're tired of dropped calls in your current coverage area. Could be your current is fine but you travel a lot for business and need more coverage at a fair price. Maybe you travel internationally and need something unlocked? Or maybe you don't travel much at all but that large extended family makes those Talk for Free plans look super attractive. There a so many reasons we choose the carrier we have, and are as quick to change when that carrier no longer gives us what we need.
So distilling this down into major deciding factors, the T2BN team found most choices for unlimited are based on call quality, coverage, device selection, contract options and last but not least – price. Besides our own reader-polled research, our intrepid editors researched the big guys and the not-so-big guys to get a quick rundown of the offers.
In order to best look at apples to apples, we'll focus on each carrier's premium unlimited plans in terms of full specs:
AT&T
AT&T's strongest areas of the country are the Midwest, Southeast, Texas, and, this year, northern California. After a few struggling years, its speeds really jumped up, and they'll get even better as the company turns on more "5G evolution" markets throughout the year. (5G evolution isn't 5G, but it's faster 4G than AT&T previously had.) AT&T owns DirecTV, so it has some pricing bundles if you're also interested in satellite TV services. Looking at their top unlimited specs
UNLIMITED PREMIUM
Unlimited talk, text, and data
Subject to data throttling after 22GB
15 GB mobile hotspot (tethering)
Full 1080p video streaming when Stream Saver is turned off
Unlimited calls to and free roaming in Mexico and Canada
Send unlimited texts to 120 countries
Live TV included for free ($15/month value)
Your choice of HBO, Cinemax, Showtime, Starz, VRV, Amazon Music, or Pandora Premium
One line of service on an AT&T Unlimited &More Premium plan is $80
Two lines of service for $150
Three lines cost $170 while four will set you back $190
Verizon
Verizon Wireless is famed for its top-notch network quality and good customer service. Its prices can be higher than the competition, but its combination of very reliable coverage and good speeds made Verizon a clear winner. Verizon also has the largest 4G LTE network in the US. Some of this carriers top specs:
ABOVE UNLIMITED
Unlimited talk and text
75GB of Premium Unlimited 4G LTE data
Video streaming at 720p
Unlimited mobile hotspot (first 20GB at LTE speeds)
Unlimited talk and text in Mexico and Canada
5 free TravelPasses per month that offer 512MB of LTE data per day (usable in 130 countries, usage cannot exceed 50% outside of the U.S.)
Verizon Up Rewards
Apple Music included
500GB of Verizon Cloud
$95/month for one line
$180/month for two lines
$210/month for three lines and $240/month for four lines
Sprint
Sprint's LTE network is improving quickly, but that said, its reputation has had its share of negative press with network reliability. Now, check all that baggage at the door, because if all goes well with the merger of Sprint and T-Mobile into the "new" T-Mobile, there's a ton of positives that should make you seriously consider a network switch. First, there is a good chance that the new merged companies may have a large swath of available spectrum which can be used to potentially build a nationwide 5G network from scratch. This is huge, as both the larger and older AT&T and Verizon will have to take critical time repurposing their current wireless spectrum of LTE and 3G into 5G. Some of this carrier's top specs :
UNLIMITED PREMIUM
Unlimited talk, text, and unrestricted LTE data
100GB LTE mobile hotspot
Unlimited talk, text, and LTE data when in Mexico and Canada
Global text and data in over 200 countries
Hulu included for free ($7.99/month value)
Tidal Premium included for free ($9.99/month value)
Amazon Prime included for free ($12.99/month value)
Lookout Premium Plus included for free ($9.99/month value)
Two $10 Uber credits each month included for free
One line of service is $90
Five lines costs $54/month per line (total monthly cost of $270)
T-Mobile
T-Mobile's future has changed radically in the past few months thanks to news of their potential merger with Sprint. Self-proclaimed maverick CEO John Legere focused on increasing the company attractiveness to subscribers with his "Uncarrier" network concept. Readers' Choice Awards gave it the best rated of the big four, stating its speed and reliability was equal to Verizon. Its new low-band spectrum has expanded the carrier's LTE network, giving it terrific speeds in cities with decent coverage in suburban areas. T-Mobile also has the best international roaming plan, including to Canada and Mexico. While we wait and see how things play out with the FCC and the Justice Department, and even once approved, actual changes to the current carrier services will take some time, the outcome for T-Mobile on the positive is much better service. Some of this carrier's top specs :
T-MOBILE ONE
Unlimited talk, text, and data
Subject to data throttling after 50GB
Video streaming capped at 480p
Unlimited talk, text, and 5GB of LTE in Canada and Mexico
One hour of free Gogo in-flight Wi-Fi and unlimited texting on enabled flights
Unlimited data and texting in over 210 locations
Netflix is included for free on accounts with at least two lines ($9.99/month value)
One line of service on a T-Mobile ONE plan is $70 (including taxes and fees)
Two lines of service for $120 (including taxes and fees)
Three lines of service for $120 (including taxes and fees)
Four lines is $140 and each additional line adds $20 to the total (including taxes and fees)
T-MOBILE ONE PLUS (add-on)
Includes 720p video streaming
20GB of LTE hotspot and then unlimited 3G speeds
2x data speed when traveling (supported in over 210 countries)
Unlimited in-flight Wi-Fi on Gogo-enabled flights
Voicemail to Text
Name ID
Costs $15 more per month (or $10 per line on 2+ line accounts)
So depending on what you are looking for out of your unlimited plan, be sure to shop around. Oh, and also, while this company is not technically in the Top Four, we at T2BN felt it deserved some Honorable Mention
US Cellular
US Cellular is the 5th largest network provider, but only available in about half the country. Historically it's had a good reputation with their "4G LTE Data Partner Coverage" which gives US Cellular the ability to use other larger networks in areas where needed (agreements include AT&T, Verizon and King Street Wireless). It has a reputation for good customer service, but has been suffering recently in surveys as readers have said its prices and LTE network quality don't match up to some of the alternatives, like Google Fi. Post-paid contract plans at unlimited talk and text are very competitive for one line ($70) up to four lines ($160). Prepaid plans come in 1GB, 5GB and unlimited. One big thing to be aware of with the 1GB and 5GB is throttling. Go over your monthly allotment and you'll find yourself chugging at 2G speeds for the rest of the month. If you can, we recommend going for the unlimited LTE data. At only $25 more a month than the 5GB LTE data plan, it'll save you a ton of potential grief. Added plus tho – tethering is allowed on all prepaid plans (unlike the big four who usually require a minimum data sign up of 5GB). Also International texting is unlimited.